In our first two blogs of this series, we discussed outreach programs beginning with education and facilitating improved patient care in the local community. What happens when the success of these efforts require a more frequent and sustained presence in the local medical community, particularly if the main facility is at a distance and precludes frequent visits by your team? In these cases, it may be beneficial to consider establishing your own brick and mortar facility to provide services to the patients on a routine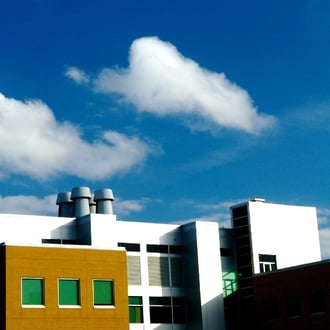 basis.
While the location need not be fully staffed with all the usual transplant resources, you will want to have, most likely, a coordinator and an administrative assistant present to address patient issues as they arise. In addition, this ensures that the work flow continues in a more timely fashion. Such an arrangement helps to eliminate much of the natural lag time that occurs when tracking results and data for testing ordered by providers who do not have a full time presence in the community.
One advantage to having this full time presence is that it provides an opportunity to help develop and market other services not readily available in the local community that your facility provides. For example, if your facility has an advanced heart failure program or liver transplant program, the kidney transplant program may identify patients who require such tertiary care services that are not available in the community and may have been referred elsewhere. Moreover, your presence may be used to establish other tertiary care type outreach services for your institution, providing added value to your facility. This will further increase the volume of new business tertiary services for your institution and justify the investment in your clinic. The local physician community will increasingly see your program as the "program of choice" based on your efforts to facilitate patient care closer to home, allowing them to remain more engaged in management.
While there are significant advantages of having a brick and mortar presence in your chosen locations for outreach, it is often difficult to duplicate the technology and data sources from the home institution. Further, it is unlikely that there will be a direct link between the EMRs of your institution and the local institution where you will obtain most of the testing. Having a way to manage this remote data is of vital importance not only from a regulatory perspective, but also to provide seamless care when patients go to the home institution for their transplants. Manual entry can be time consuming and costly so technology that provides a way of simplifying and automating the data entry process will be very useful in this setting.