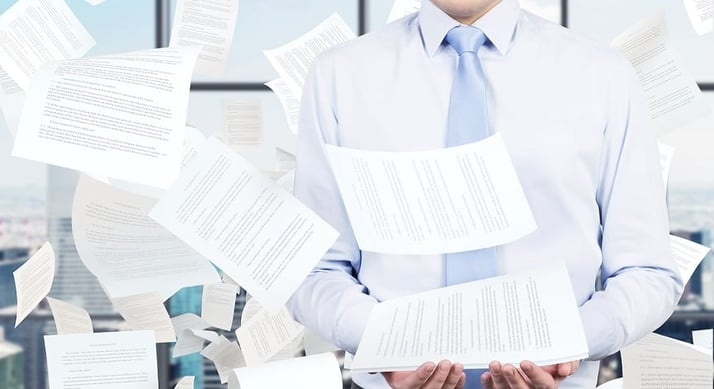 If you've read prior HealthyData blogs such as this one, then you know that we're doing some pretty "classy" things when it comes to handling your incoming documents. This includes putting those documents into the correct section of the EMR chart with nothing more than a quick once-over. This is something we're very excited about and are quite confident that it will change the way document handling is viewed by your organization.
However, during two recent visits to healthcare organizations, I had a major epiphany. I watched in awe as users spent literally hours of their day doing nothing more than triaging electronic PDF documents being dropped on their machine from an e-fax.
The manual document classification process went like this:
Open the document
Determine what type of document it is
Take note of the patient's name…if it's difficult, write it down
Close the document
Rename the document to include the patient's name
Drag and drop the file into the folder for that document type so another user can process it accordingly (e.g. Rx Refill, Medical Necessity, Prior Authorization, etc.)
For our software, the process outlined above is like a walk in the park. We leverage machine learning to train the software how to process each type of document so we do the thinking for you, including pulling the patient information out of the document for use downstream.
Using Extract's intelligent document classification and routing suite, the workflow will look more like this:
Go do something else productive while we route and rename the documents for you :-)
An organization here in Madison who uses our software for discrete order entry as well as the classification system above for incoming faxes has reallocated 3/4 FTE to other more meaningful tasks within the department based on their time savings with the classification portion alone!
So, while our software has the capacity to solve extremely complex problems and fully integrate with your EMR, sometimes the simplest of solutions can be the most "classy".